ABOUT THE PROJECT
Betting Business Russia is an independent online magazine about bookmaker and gaming business in Russia, CIS and the world.


Article Sharing & Printing
Article Sharing & Printing feature is designed as the leftside located vertical bar working in two basic states: minimum options state available by default and maximum options state available by click or tap on the three dots button with returing to the minimum options state by click or tap outside the bar.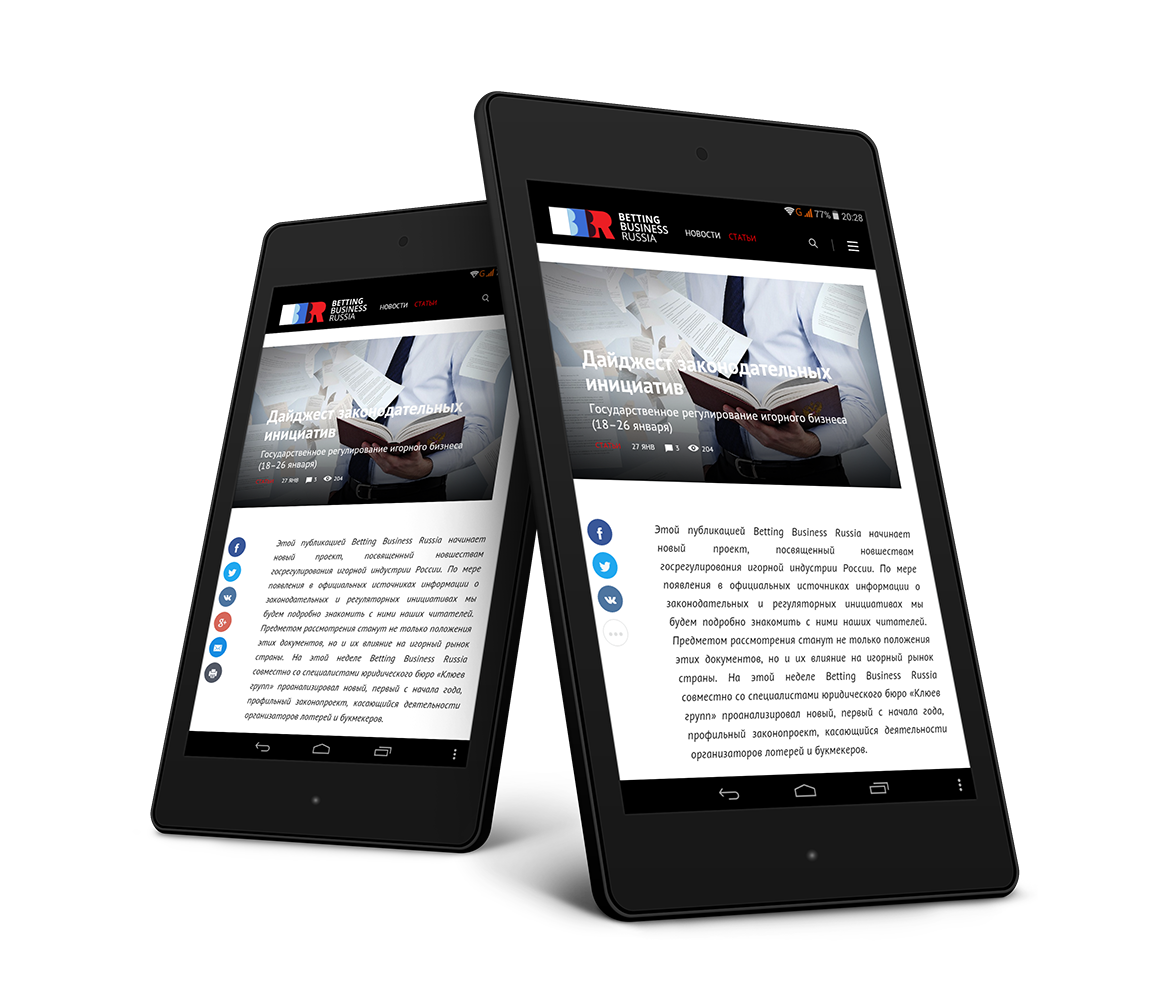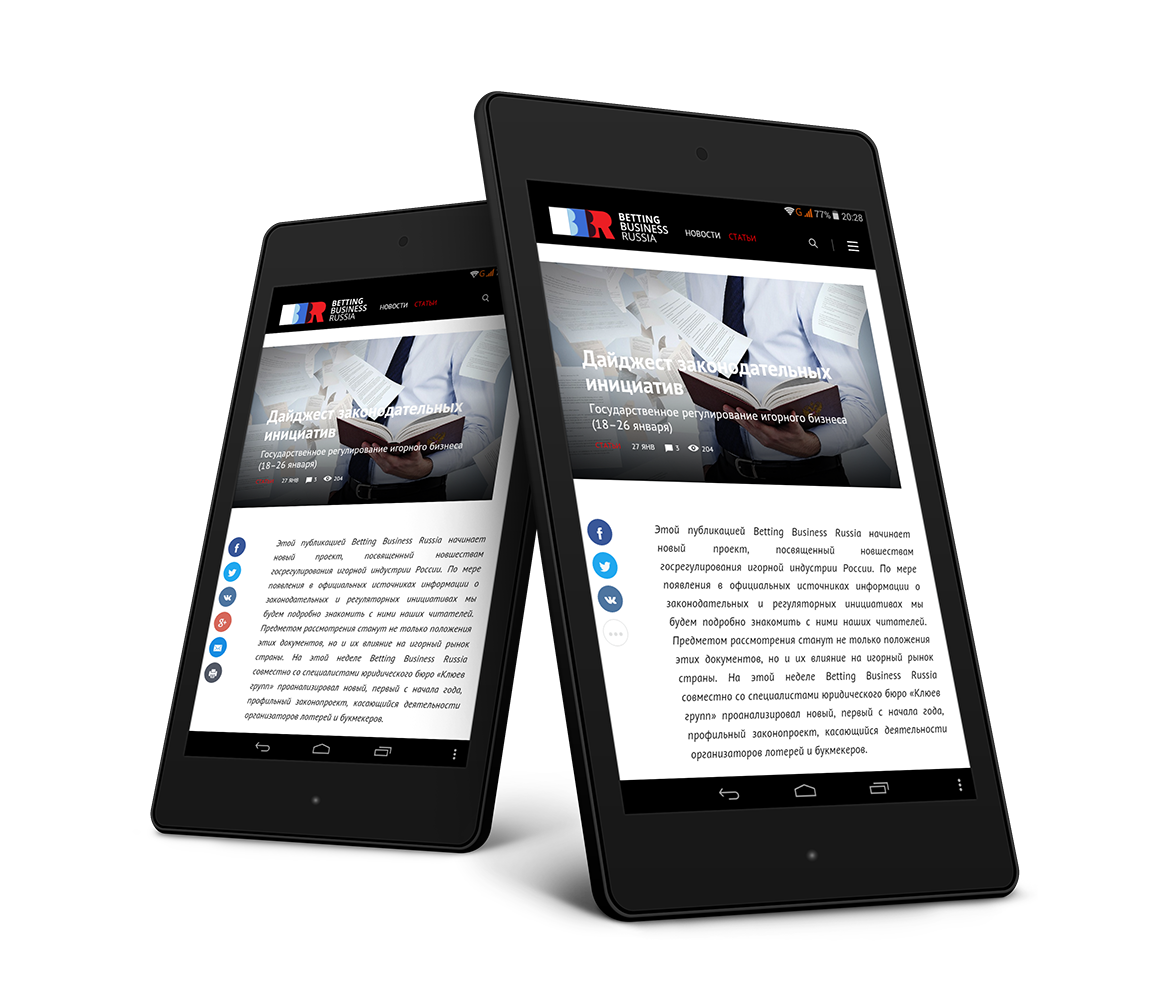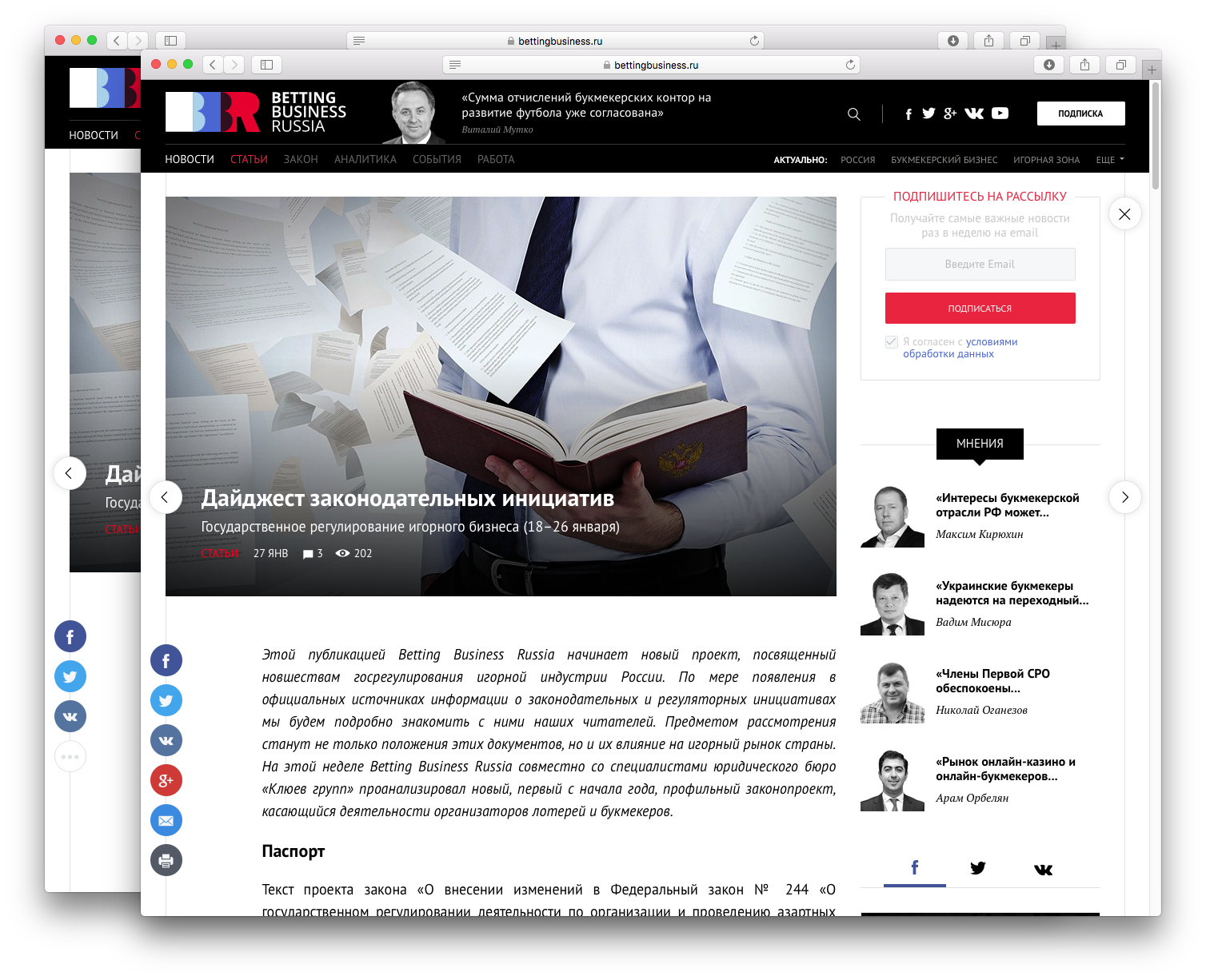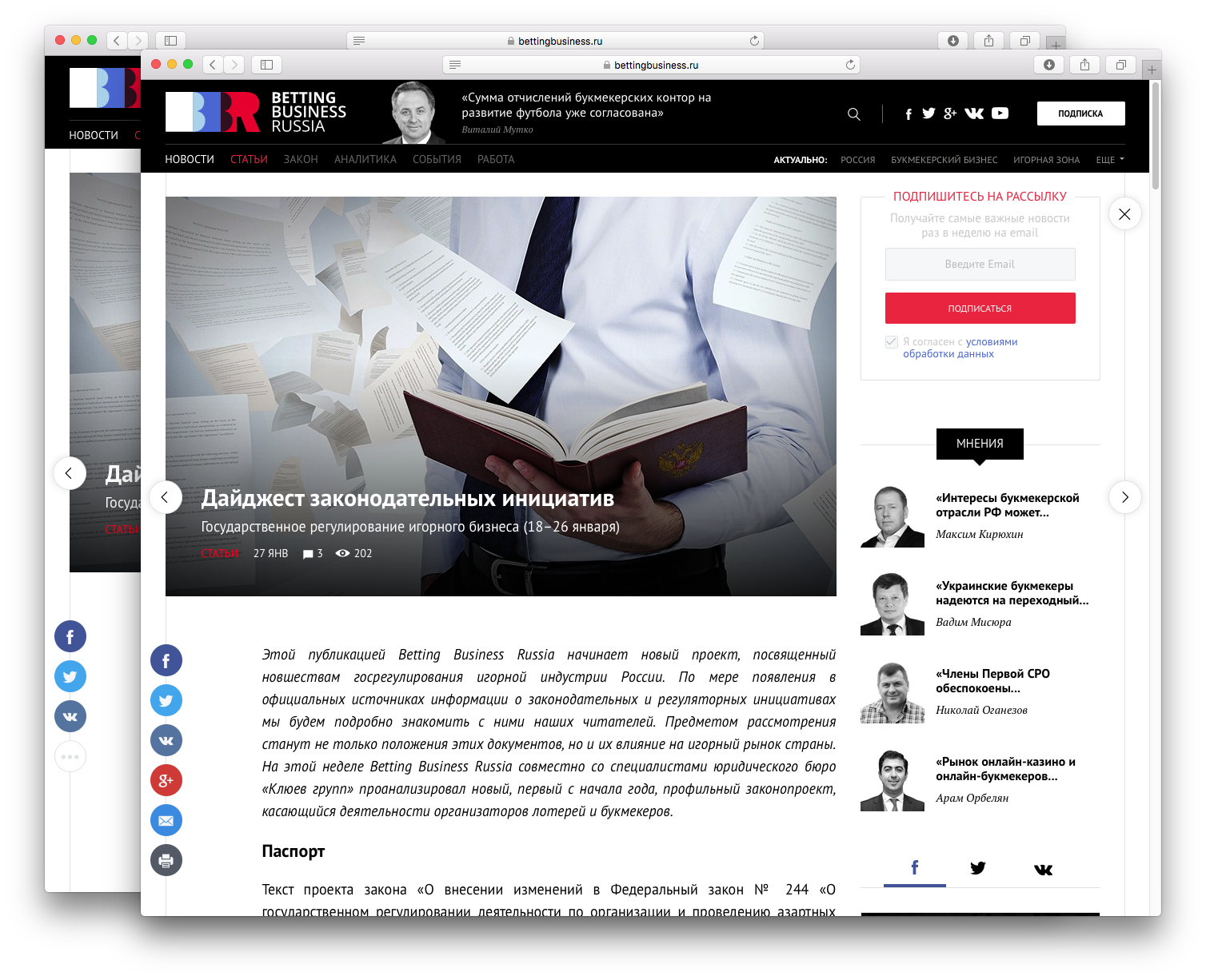 More project content is coming soon
...
THANKS!